Local. Trusted. Family Owned.
Pressure Washing Livingston, TX
Searching for Livingston
Pressure Washing Near Me?
At Lopez Pressure Wash, we are a professional, licensed, and insured pressure washing business, that aims to provide you with top-of-the-line services and results using only the highest quality of products and equipment when cleaning your home or commercial building. If you've been looking for Livingston pressure washing near me, your search is over with our team, as we provide the best pressure washing Livingston, TX offers.
Pressure washing has several benefits when done correctly. These benefits include; improving curb appeal, increasing resale value, exposing repairs that are needed, and eliminating health and safety risks. Our pressure washing services eliminate algae, mold, lichen, dirt, grime, debris, and moss from the exterior surfaces of your home and business. However, to receive those benefits, the service needs to be done properly. It's not uncommon for homeowners or business owners to try and clean the outside of their property themselves. By doing this, they could be causing more harm than good if the wrong technique is used.
Power Washing
Livingston, TX Residents Trust
Our professionals have the training, knowledge, and experience needed to properly clean the outside of your home or business using the right techniques, whether it's standard pressure washing or soft washing. Standard pressure cleaning uses high-power water to clean hardscapes, including concrete and brick. Our soft washing service uses low-pressure water to clean the outside of fragile materials such as; windows, roof shingles, vinyl siding, etc. This method is quite effective at eliminating organic materials and lifting dirt and grime from your property, safely and effectively. You can depend on Lopez Pressure Wash for high-quality services and results. When a standard pressure washing service is used on fragile surfaces, it could damage them. This is why hiring the right company is imperative. With us, you no longer need to search for Livingston power washing near me, you can trust that we offer power washing Livingston, TX locals swear by.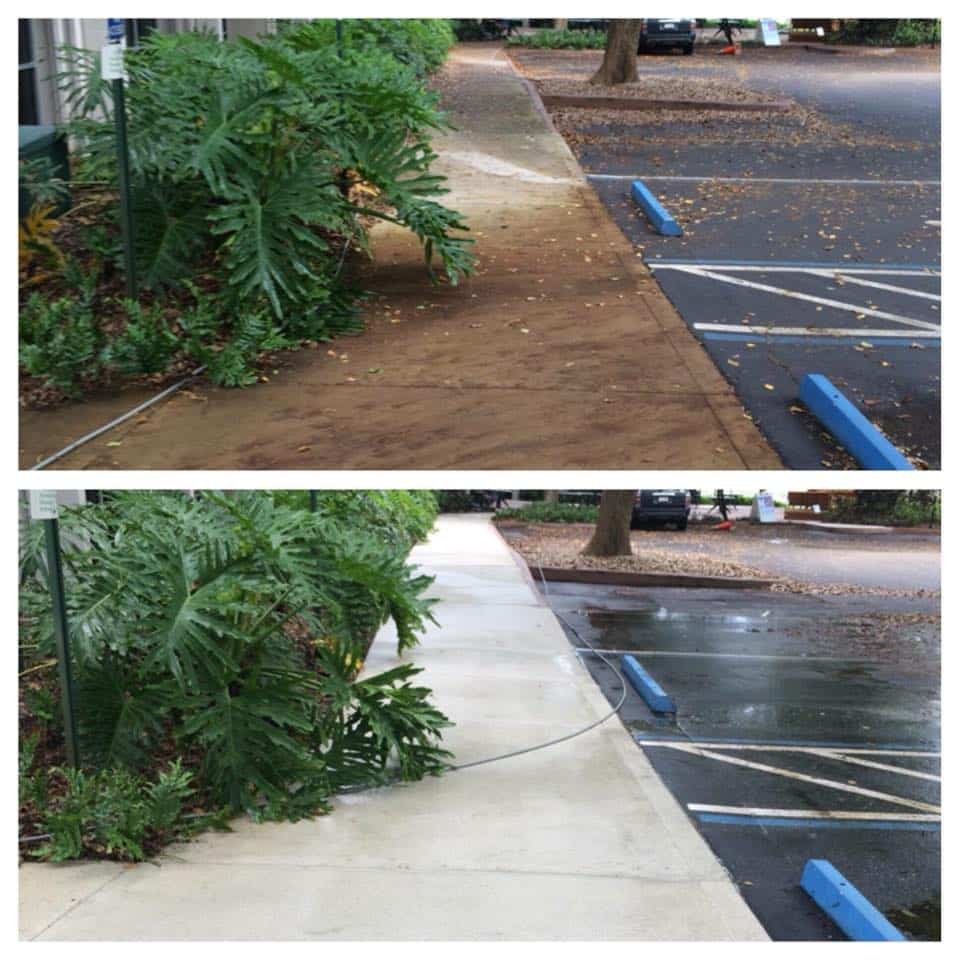 Local. Trusted. Family Owned.
Professional Pressure Washing Services
Call Today for
Livingston Power Washing Near Me
Over time, organic materials such as; mold, mildew, lichen, algae, and pollen build up on your home and commercial building. These organic materials not only cause health issues, but they can also damage your home or business by eating away at the outside materials. With routine pressure washing services, we can restore and brighten up the outside of your home or business, while carefully removing those organic materials. Regularly cleaning the outside of your home or business improves curb appeal, protects it from deterioration, and can also add value to your property. With a commercial building, it must look its best at all times. First impressions are everything, and the outside of your building and property is the first thing a customer will see. If your potential customer pulls up to a business that is dirty and unpleasant looking, you could lose out on an important sale. With having a clean building and property, you could start your first impression out on the right foot. The same goes for homeowners. When your neighbors look at your property and they see a clean and well-kept home and property, you are sending the right message that you take good care of your home.
Are you in need of pressure washing services? Have you been looking for power washing companies near me? At Lopez Pressure Wash, you can count on us to provide reliable and trustworthy services and results. We aim to exceed your expectations and get the outside of your home and business to shine again. To learn more about our pressure washing services and what we can do for your home or business, reach out to our team today!