Local. Trusted. Family Owned.
Roof Washing Cleveland, TX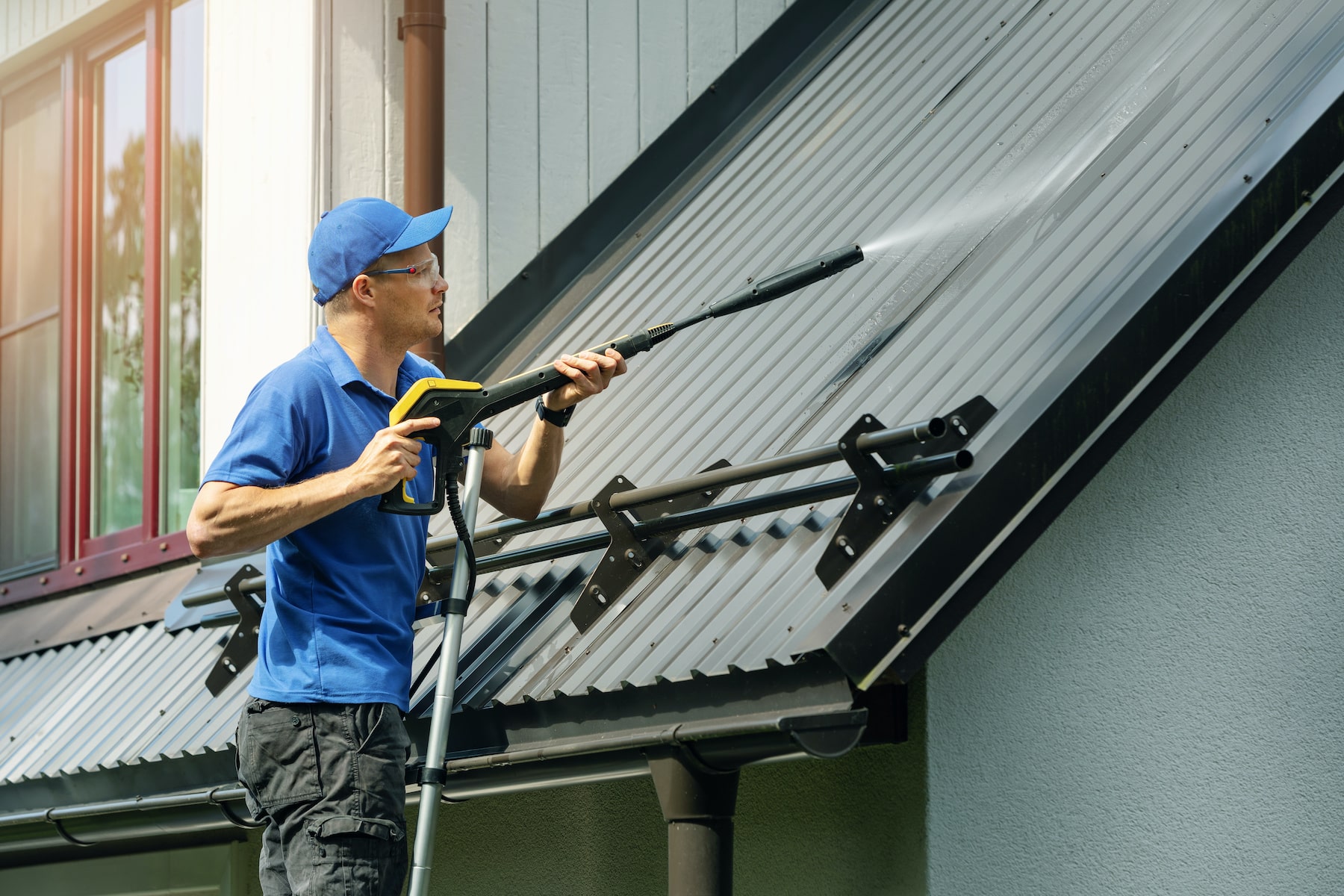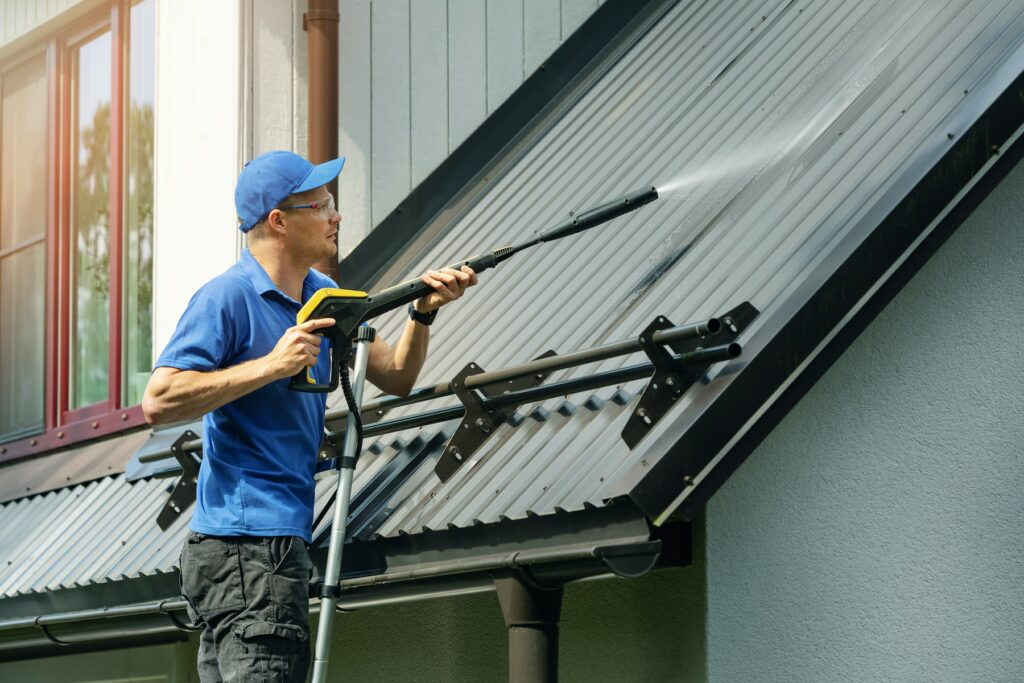 Roof Pressure Washing
Cleveland, TX Residents Trust
Not all house cleaning services are made equal. The best locally owned Roof Pressure Washing Cleveland, TX cleaning company on the Gulf Coast, Lopez Pressure Wash, is the one you should trust with your house or place of business. Every surface on the exterior of your home is our area of expertise as a roof washing company. Our soft washing procedure will restore your siding, roof, and other exterior components to "like new" condition. Thanks to our power cleaning equipment, driveways, patios, and pool decks are always spotless. Simply said, using our tools and supplies in conjunction with our staff's in-depth expertise and unique procedures results in the safest and most efficient approach to thoroughly clean the outside of your house. Our main line of work and area of expertise is Cleveland, TX Roof Washing Near Me services for all clients.
It is a good idea to routinely get a roof soft washing for your asphalt shingles, tile, and metal roofing, regardless of how old or how it looks. It not only makes your house look nicer overall but also shields the building from the elements, increasing its durability and energy efficiency. To increase the lifespan of your roof, regular cleaning is essential. Maintaining a clean roof will help prevent germs, moss, and algae from destroying it. The National Roofing Association has approved the low-pressure methods we employ. With the help of eco-friendly chemicals, we use a gentle, soft wash system to keep your roof cleaner for longer. A low-pressure roof power washing method from Lopez Pressure Wash safely cleans and safeguards your roof. In addition to removing black streaks, this unique cleaner blend is formulated to meet the needs of your particular roof and will prevent the growth of any future harmful materials.
Searching for
Cleveland Roof Washing Near Me?
We have thoroughly cleaned countless homes over the past few years. The tools we use are cutting-edge. With almost no moving parts, we can pressure or gentle wash every house thanks to this. Thanks to this, we are safer, and your home is safer. To properly and safely clean your house or place of business, we know how much pressure to apply. Additionally, if properly trained, we can clean most homes in two to three hours, minimizing the time we take away from your day. We can finish power washing a roof in less than two hours, and homes can even be soft- or pressure-washed.
There are fewer than 7500 residents in Cleveland, located in Liberty County and off U.S. Highway 59, 45 miles north of Houston. Beautiful woodlands, peaceful lakes, and ponds may be found in this area of the Lone Star State, which provides welcome relaxation in the spring and fall and much-needed refreshment in the summer. The eastern start of the Lone Star Hiking Trail, Texas' longest wilderness route, is only a few miles from Cleveland. The road offers a breathtaking setting for an epic trip as it winds for over 129 kilometers through the Sam Houston National Forest. And after a hard day, Cleveland offers a wide variety of foods to consume, like tasty enchiladas, savory crawfish etouffee, juicy steaks, and more.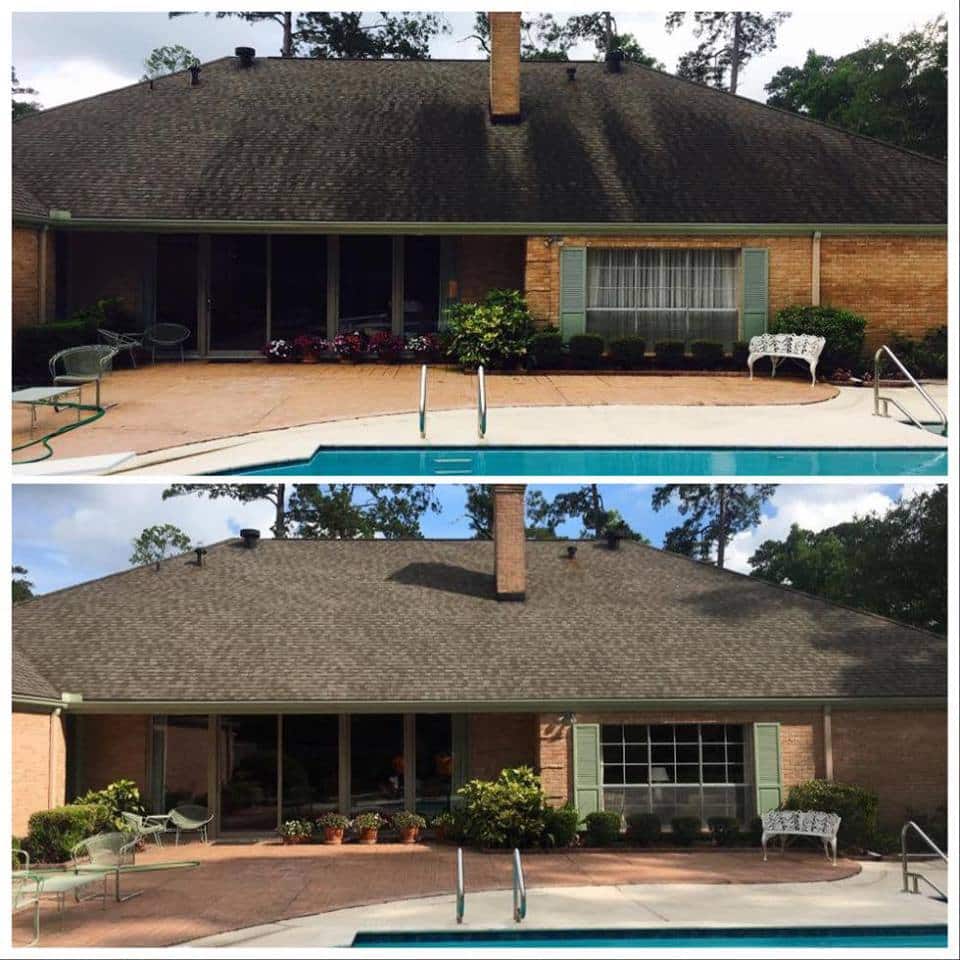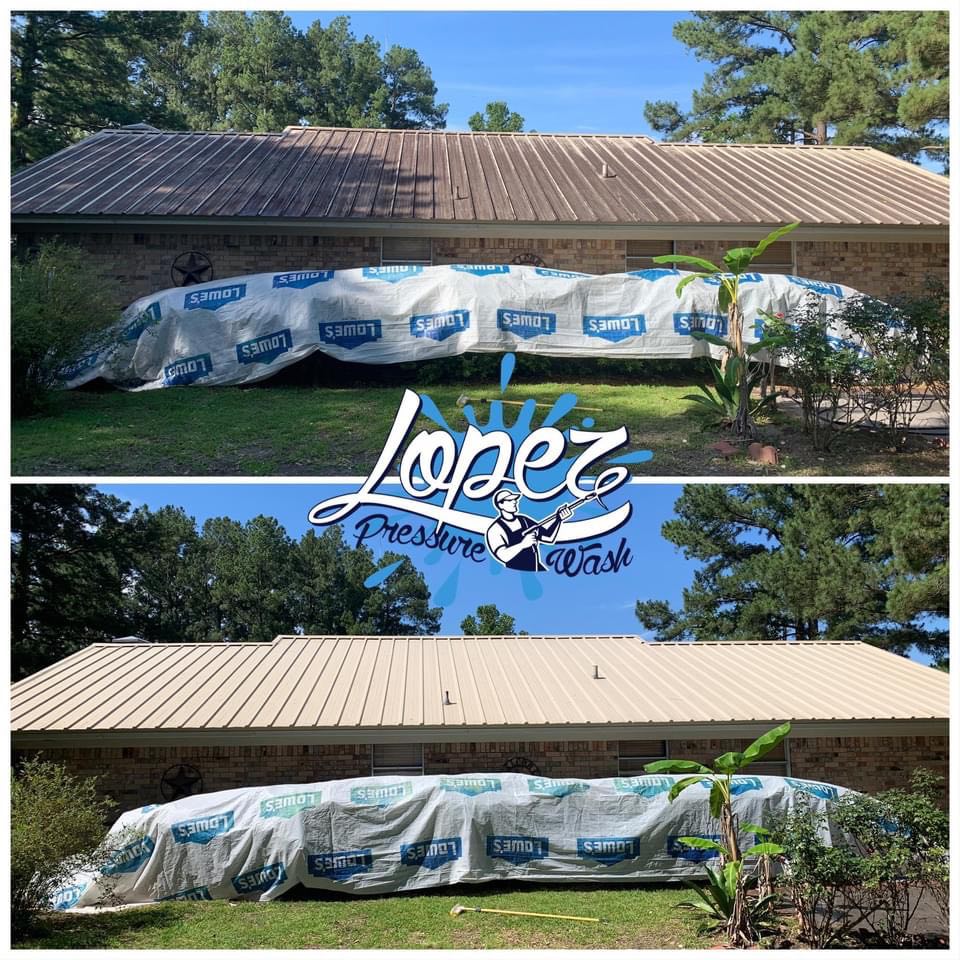 Local. Trusted. Family Owned.
Professional Roof Soft Washing
Call Today for
Cleveland Roof Power Washing Near Me
The climate in this region of the Gulf Coast is another factor in the cleanliness of your structure. The salt and other debris can be so thick that it appears to have been baked on and is frequently hot. Equipment for power and pressure washing is expensive, primarily if you use a water heater. A machine purchased at your neighborhood supercenter won't be nearly as powerful as a professional caliber. It is pretty affordable to hire our qualified staff to come out and conduct the power washing. We can make your property appear brand new with our Roof Washing in Cleveland, TX services without you having to worry about our roof washing costs breaking the bank.