Local. Trusted. Family Owned.
Pressure Washing Corrigan, TX
Searching for Corrigan
Pressure Washing Near Me?
At Lopez Pressure Wash, we offer a full range of pressure washing services for our residential and commercial clients. Whether you need a soft wash, a house washing, a commercial cleaning service, or more, we can help! We offer pressure cleaning services to help you save money and time on the care of your home and business. Have you been searching for Corrigan pressure washing near me? Look no further! We provide the best pressure washing Corrigan, TX has to offer.
Our services can restore the outside of your home or business to a like-new condition and make them shine again. We are a licensed, insured, and reliable company that only uses top-notch products and equipment when working on your property. When it comes to the exterior surfaces of your home or business, they are subjected to harsh outdoor elements, and organic materials such as; mold, lichen, mildew, moss, and algae. Those organic materials can spread and build up quickly. Our pressure washing service is a safe and effective method to restore and refresh the outside of your home and business, while carefully getting rid of those organic materials.
Power Washing
Corrigan, TX Residents Trust
For our residential pressure cleaning services, we can clean patios and decks, concrete areas, the siding of your home, driveways, roofing, and fencing. These services can restore your hardscapes, increase the value of your property, and improve the curb appeal of your property. Keeping your home in good shape is important, and by having it pressure-washed regularly, you can ensure that your home will always look its best. You can rest assured knowing that our power washing services will not harm your home, business, or property. With the experience, training, and techniques we have as a pressure washing business, we know what it takes to carefully clean your home without causing damage by using a safe low-pressure setting. A low-pressure setting allows us to properly clean dirt, grime, algae, etc, to improve the curb appeal of your home without damaging it. Cleaning the outside of your home not only protects it from the deterioration of the organic materials, but those organic materials can pose a health and safety risk to your loved ones. Health issues caused by organic materials include respiratory issues and allergies. With our team, you no longer need to search for power washing companies near me. We've got you covered!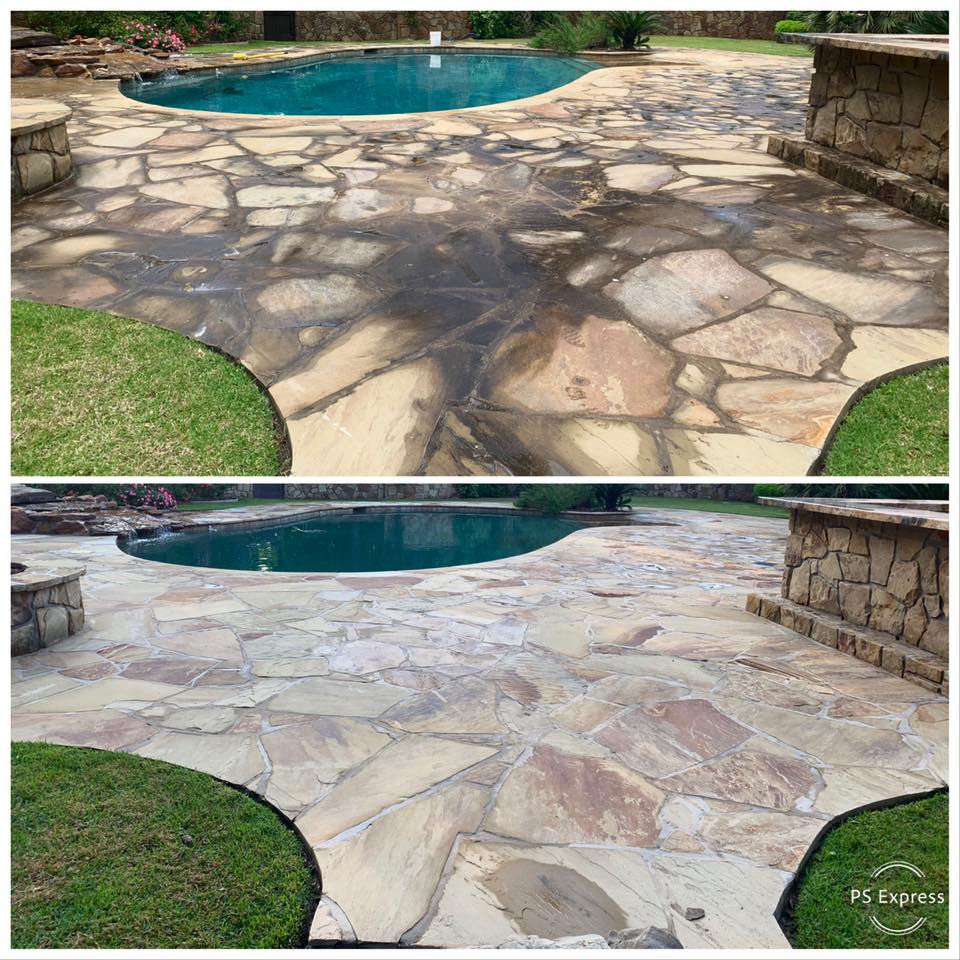 Local. Trusted. Family Owned.
Professional Pressure Washing Services
Call Today for
Corrigan Power Washing Near Me
For our commercial cleaning services, we can keep your commercial building, parking lot, walkways, and more, clean. Having a grease-stained parking lot isn't exactly a professional look, and we can help with that. Your commercial building and parking lot are the first things your customers see. Their first impression of the outside of your business must be a good one. We can help keep your commercial property in good standing, as we provide the best power washing Corrigan, TX has to offer.
Does the outside of your home or business need to be cleaned? Have you been looking for Corrigan power washing near me? You no longer need to look, with the help of our team. You can't trust your home or business with just anyone, as your reputation relies on it. Keeping your property clean is important, which is why regular cleanings are ideal. They can save you on potential damage costs, eliminate health risks, and keep your environment clean. At Lopez Pressure Wash, you can count on us to provide affordable, dependable, and professional commercial and residential pressure washing services. To learn more about our pressure washing services and what we can do for your home or business, contact us today!